Banking Tips
Keeping you Safe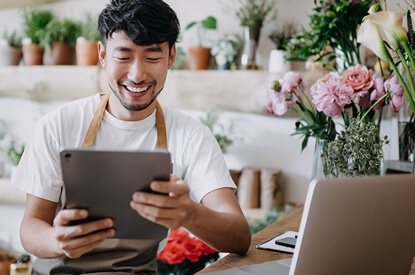 General Tips


– Do not use public or other unsecured computers for logging into Online Banking.

– Check your last login date/time every time you log in.

– Review account balances and detail transactions regularly (preferably daily) to confirm payment and other transaction data and immediately report any suspicious transactions to your financial institution.

– View transfer history available through viewing account activity information.

– Whenever possible, use Bill Pay instead of checks to limit account number
dissemination exposure and to obtain better electronic record keeping.
Wireless Network Management

Wireless networks can provide an unintended open door to your business network. If a wireless network is to be used for legitimate business purposes, it is recommended that wireless networks be secured as follows:

– Change the wireless network hardware (router /access point) administrative password from the factory default to a complex password. Save the password in a secure location as it will be needed to make future changes to the device.

– Disable remote administration of the wireless network hardware (router / access point).

– If possible, disable broadcasting the network SSID.

– If your device offers WPA encryption, secure your wireless network by enabling WPA encryption of the wireless network. If your device does not support WPA encryption, enable WEP encryption.

– If only known computers will access the wireless network, consider enabling MAC filtering on the network hardware. MAC filtering will only allow computers with permitted MAC addresses access to the wireless network.
Online Payments and Account Data

– Take advantage of transaction limits. Establish limits for monetary transactions at multiple levels: per transaction, daily, weekly, or monthly limits.

– When you have completed a transaction, ensure you log off to close the
connection with the financial organization's computer.

– Use separate accounts for electronic and paper transactions to simplify
monitoring and tracking any discrepancies.

– Reconcile by carefully monitoring account activity and reviewing all transactions initiated by your company on a daily basis.
Phishing, Spyware and Malware

– Be suspicious of e-mails purporting to be from a financial institution, government department, or other agency requesting account information, verification, or banking credentials such as usernames, passwords, PIN codes, etc.

– Opening file attachments or clicking on web links in suspicious e-mails could expose your system to malicious code that could hijack your computer.

– Never respond to a suspicious e-mail or click on any hyperlink embedded in a suspicious e-mail. If an e-mail claiming to be from your financial organization seems suspicious, checking with your financial organization may be appropriate.

– Install anti-virus and spyware detection software on all computer systems.

– Install a dedicated, actively managed firewall. A firewall limits the potential for unauthorized access to your network and computers.

– Check your settings and select, at least, a medium level of security for your
browsers.

Mobile Banking

– Modify the phone's settings so that only messages from authorized numbers are allowed.

– Add MBN's customer service phone number to your contacts and only initiate SMS and phone calls from your contact list. Do not reply to SMS messages that do not exist in your contact list.

– Bookmark your MBN's mobile web site and only use this bookmark to access the site to avoid phishing.

– Avoid using unsecured, public WiFi networks to access financial accounts with mobile devices.

– Only download apps from stores, such as Apple & Android, that are submitted and branded by MBN.

– Always use your cellular network or a secured private network when conducting mobile financial services.
User IDs and Passwords

– Create a "strong" password with at least 8 characters that includes a
combination of mixed case letters, numbers, and special characters.

– Change your password frequently.

– Never share username and password information with third-party providers.

– Avoid using an automatic login feature that saves usernames and passwords.